Landscape is one of the earliest and most popular subject matters in the entire history of art. I've had a lot of fun collecting some of my favorite examples of how artists and designers are continuing to add to this rich history today in surprising ways with new forms and unexpected materials.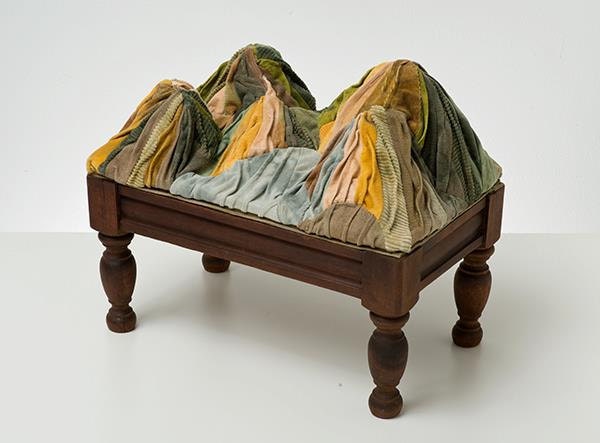 I bet you've never seen an upholstered footstool quite like this one. Tanya Brodsky has created a serious of upholstered found furniture in an exploration of the landscape and the roll it plays in our storytelling. The result is her "Vista" series and it is ripe for the imagination.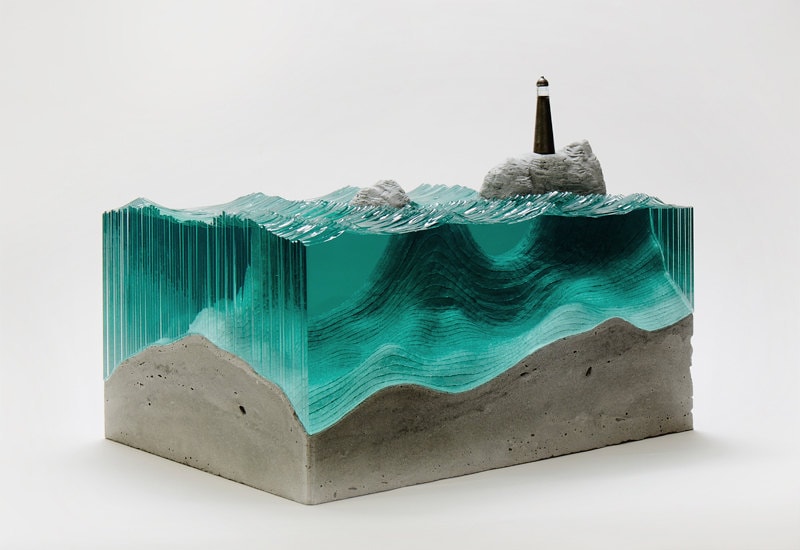 Sheets of glass cut into layered ocean waves by self taught artist, Ben Young. Using sheet after sheet of carefully cut glass, Young creates texture and a sense of movement in his pieces depicting the ocean. It was no surprise to learn he is a surfer; Young clearly has a deep respect for the subject matter.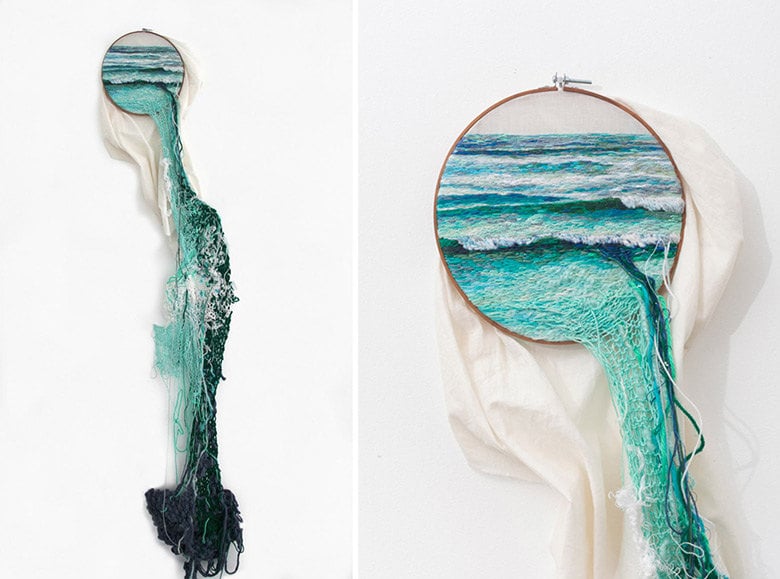 Check out these embroidered landscapes by Ana Teresa Barboza. Mimicking the flow of the waves or sea grass, her compositions can not be contained.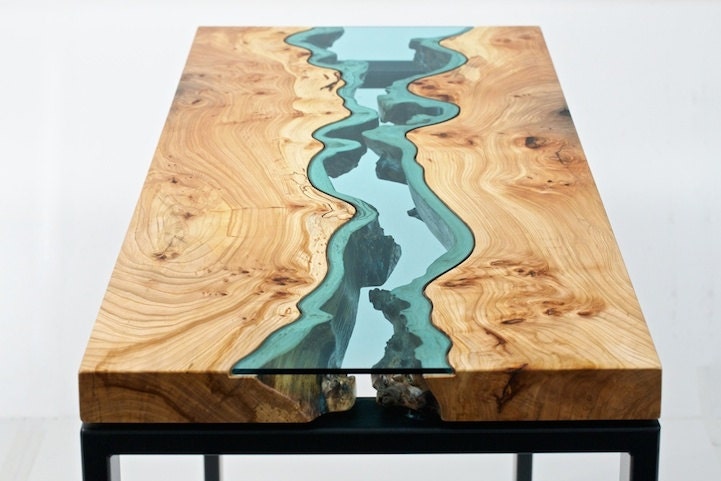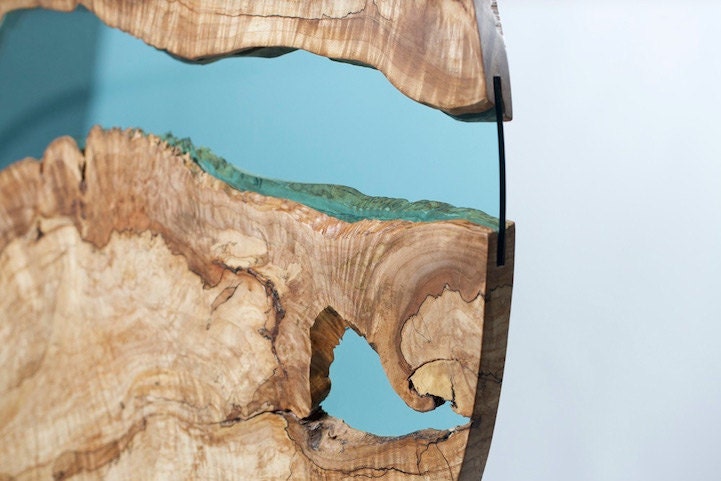 Greg Klassen's River series of tables have my heart. I want one. I want to jump in to one. Klassen lives in the pacific northwest and works the landscape of the region into his work as a furniture designer. The way Klassen uses the live edges of the wood to create shorelines and topographical texture is totally captivating.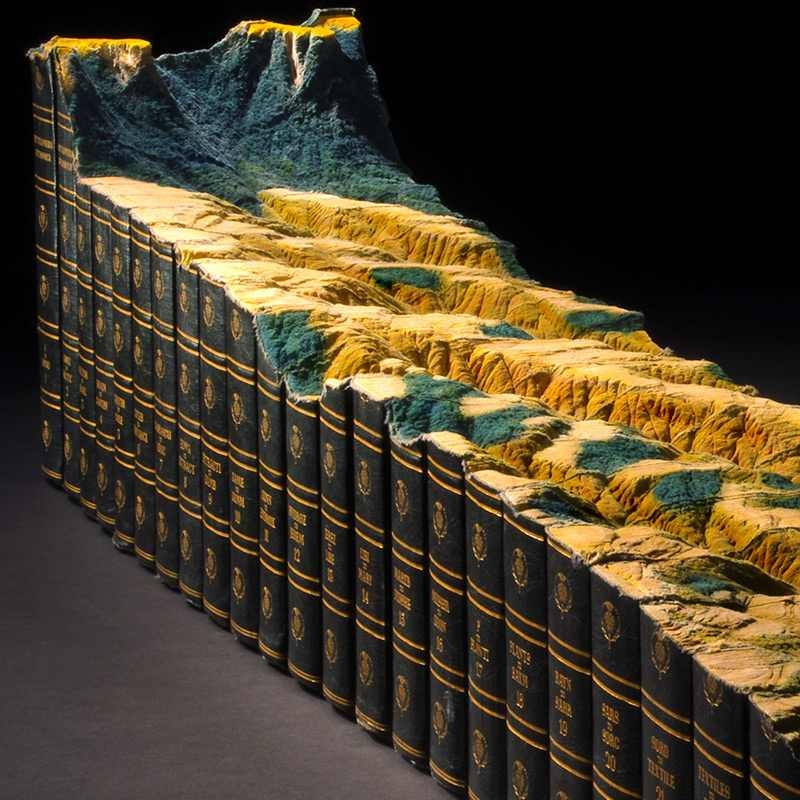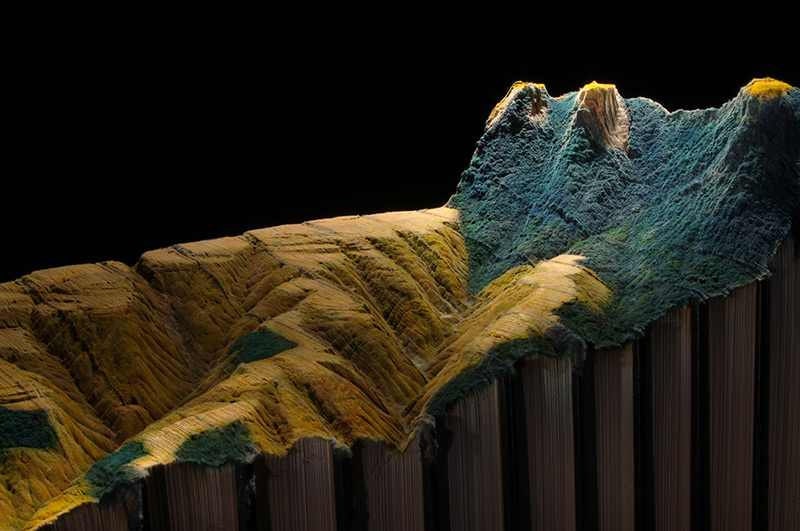 Guy Laramee sculpted a mountain landscape into a set of Encyclopedia Britannica. He intends to depict both the erosion of landscape and of knowledge. Watching the pages slowly shift from mountains to hills is so satisfying.